Mickey Mouse has been every kid's favorite since the 1920s. This endearing character is an absolute classic! We adore him because he has shown us all kindness, joyfulness, and hope.
Mickey Mouse is the symbol of our childhood. We remember how it feels like to be a kid whenever we see him on the television, in pictures, or in Toys'R'Us.  No matter what age you are, or what era you were born in, Mickey Mouse has entertained us in all his cartoons, has been on the cover of our notebooks or pencils, and has welcomed our families to his amazing, and dreamy theme parks. What better way to celebrate this iconic, most loved character than to throw your birthday-themed party in honor of him, too! It's a double celebration!
From his simplest, adorable red shorts and yellow shoes-look, to the sparkliest of outfits, Mickey Mouse has an unforgettable style and have been up for ages.  That's why his birthday-themed party ideas are totally perfect and appropriate for any kind of age - from babies, toddlers, to child, teen, or even an adult!
Walt Disney once said, "Adults are only kids grown up, anyways." Couldn't agree more with that! Mickey Mouse has inspired us to use our imaginations and follow our dreams.  We've rounded up a mix of tablescapes, Mickey Mouse-themed party food, party favors, lanterns, and other decors.
Here are our top 20 Mickey Mouse-themed party ideas full of boundless imaginations. Celebrate Mickey Mouse in style!
1.
2.
3.
4.
5.
6.
7.
Mickey Clubhouse Birthday Decor: BlushingDrops
8.
 Mickey Mouse Fruit Kabobs: Cuteasafox
9. 
Mickey Mouse Paper Lanterns Decor: Cuteasafox
10. 
Mickey Mouse Party Activity: Cuteasafox
Mickey Mouse Party Banner Backdrop: BlushingDrops
12.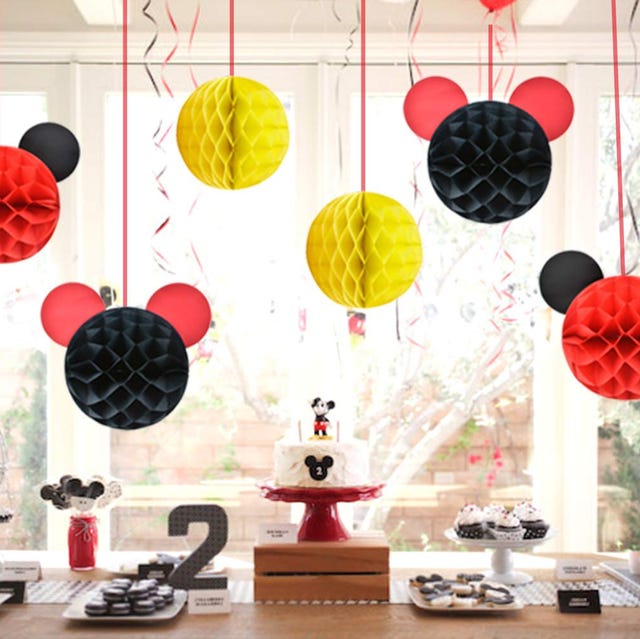 Mickey Mouse Dessert Table Decor: Countryliving
13.
 Mickey Mouse 1sit Birthday Party Decor: BlushingDrops
14.
Mickey Ear Backdrop: BlushingDrops
15.
Mickey Popcorn: Karaspartyideas
Mickey Party Table Banner: BlushingDrops 
17.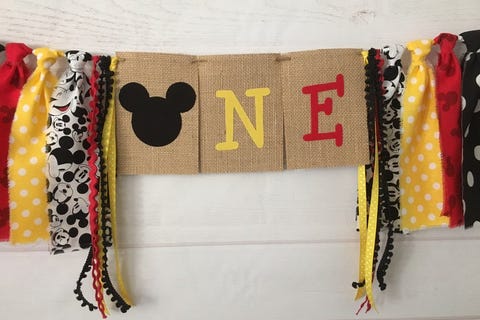 Mickey Mouse Buntings: Countryliving
18.
Kid's Birthday Party Ideas: BlushingDrops
19. 
Mickey Ears: Luluandjunebug
20.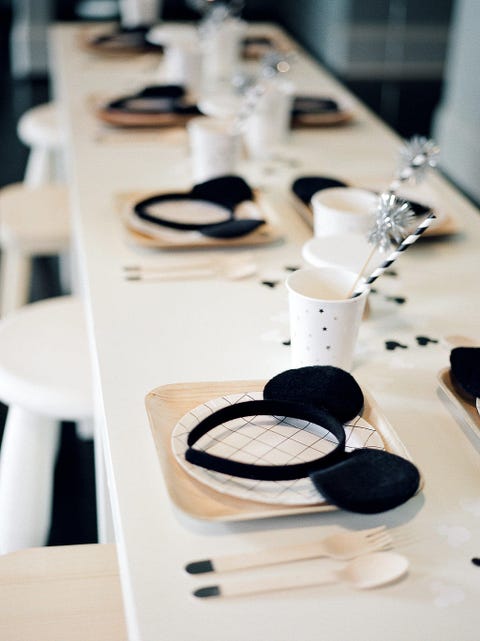 Simple Tablescape: Lifelutzurious